Apophyllite Properties & Meaning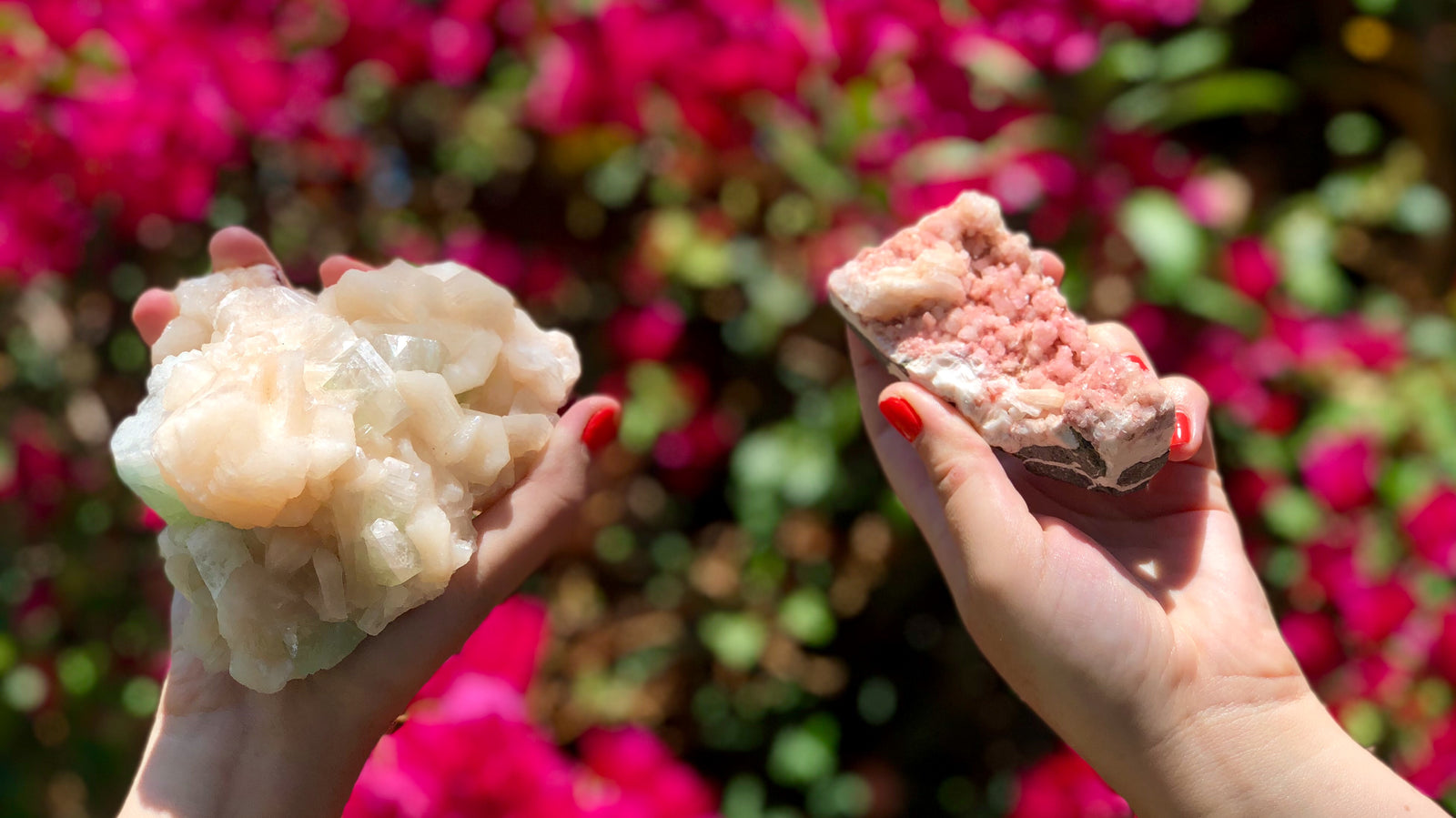 Introduction to Apophyllite
Apophyllite is a sparkly stone that is often found in pastel colors like green, coral, white, grey, clear, yellow, and pink. 
It can be found all around the world in places like Nova Scotia, Iceland, Greenland, Scotland, Brazil, Canada, and even in the United States as well! 
It is often discovered in clusters, which is why so many pieces have beautiful pyramid covered faces. These prismatic crystals tend to grow within other Zeolite minerals (meaning they become intertwined), but can also be found individually.
Apophyllite Meaning
Are you dealing with mental fog, nervous anxiety, fatigue, or maybe even trouble controlling your patience? I've got a crystal for that!
Apophyllite works to rebalance your vibe and aid you in healing. 
Its metaphysical properties focus on releasing stress and negative thought patterns so you can make room to bring lightness and happiness in your life. This stone can also help with mental blocks so you can see the truth and then act on it. 
Furthermore, this stone is often used to tap into your third eye (throat chakra). If your third eye is feeling unbalanced or you're looking to connect to it on a deeper level, Apophyllite can be of great aid to you. Let it help you get reconnected with yourself. 
This crystal attracts energies that are associated with fending off mental blocks, anxiety, and depression-related issues. Imagine it radiating a protective bubble or shield around you. 
Apophyllite is a HIGH vibe crystal that is known for being able to heal and protect the soul on a deeper level. 
Apophyllite Properties
Use this stone during meditation if you want to strongly connect with your third eye. Doing this can enhance your clairvoyance and ability to understand things in a new light. 
Sit with it when you are looking for assistance in making a decision. 
If you feel like you've lost your way, place the crystal somewhere you can see it, whether that be somewhere at home, at work, or another special place. Give it a light sage and then tell it what you want it to do for you. Maybe that involves being more relaxed, to clear your mind of negative thoughts, to fill the room with peace and love. Whatever your preference is, state it out loud and then leave it. Let it serve as a trigger to you to think of that intention whenever you see it. 
Looking to add Apophyllite's energy to your life? We have some HERE!
Think of our "Intro to Wellness" blog series as a beginner's guide to wellness and holistic ideas. We'll be teaching you things like… how to use crystals to your benefit, how to cleanse a person with sage, how to build a crystal grid, how to use self-care tools to decrease stress, etc. This series is all about helping wellness newbies become wellness pros!
Leave a comment
Comments will be approved before showing up.