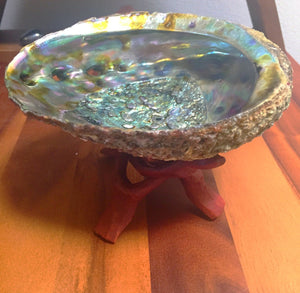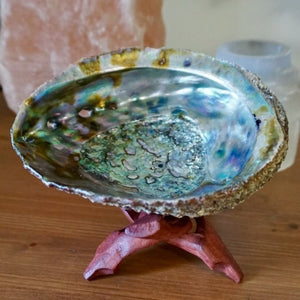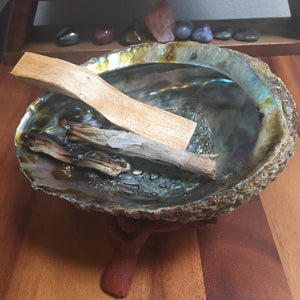 Cleansing Tools
Abalone Shell
Use this shell to assist you while you are burning sage, palo santo, or sweetgrass!
Abalone shells have traditionally been used during sage burning ceremonies because they are great for capturing loose sage or ash.
Our abalone shells have a beautiful iridescent interior and will bring a natural decorative vibe to any home.
**Having been made by nature, shell sizes will slightly vary.
***Does not come with the wood stand.
---