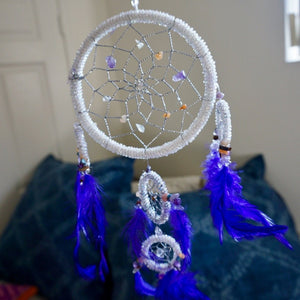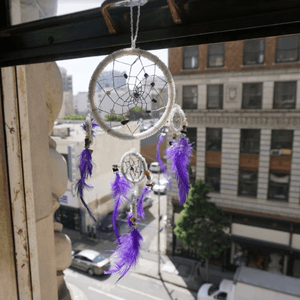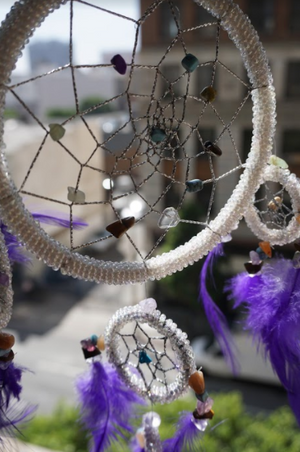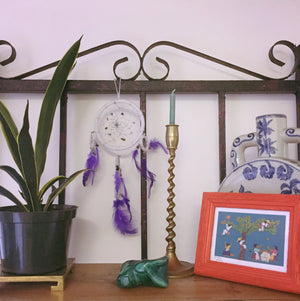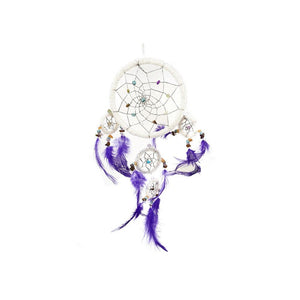 Home + Decor + Cleansing Tools
Beaded Dreamcatcher
This beaded dreamcatcher has been tightly wrapped with iridescent white beads, has semi-precious stones woven into the strands, and is decked out in purple feathers so it sparkles and pops at the same time… our favorite <3
Dreamcatchers are spiritual tools used to filter your dreams as you sleep. Hang it over your bed and then let it do it's magic!
Good dreams will glide down the feathers and on to you and bad dreams will get caught in the web. Sweet dreams, princess!
Measurements

Length in Inches: 15.5

Diameter in Inches: 3.5

Made in Bali
Want to learn more about dreamcatchers? Check out the Intro to Wellness blog about it here!
---