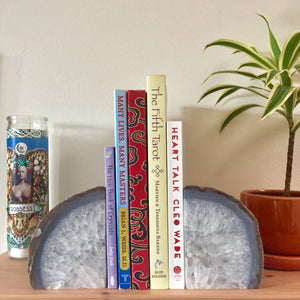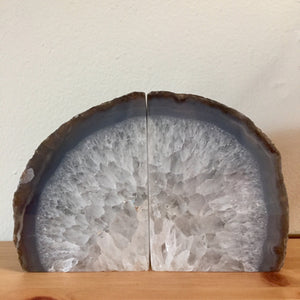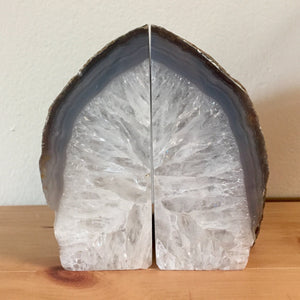 Home + Decor + Cleansing Tools
Agate Geode Bookends - 6.5"
These incredibly beautiful natural Brazilian agate geode bookends have been polished along the 2 cut sides to show off the beauty and depth of the agate stone.
The bookends are matched pairs, cut from the same stone.
About the stone --> agate tones and strengthens body and mind, as well as imparting a sense of strength and courage. It has a calming energy that can dispel feelings of jealousy. It also is said to enhance creativity and stimulates the intellect. 
Measurements: 
Together - ~6.5" length x 4.25" height x 1.5" width 
Weight - 2 lbs 12 oz 
---