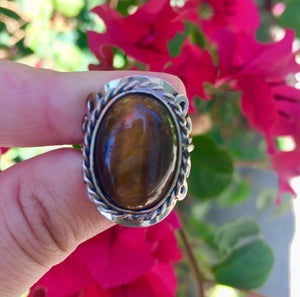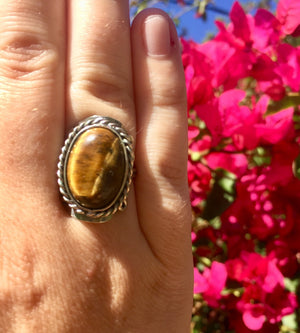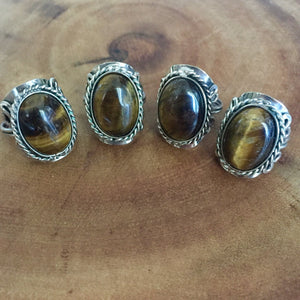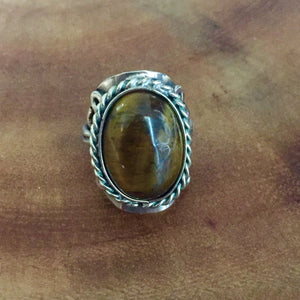 Jewelry
Tiger Eye Crystal Ring
Willpower, abundance, and good luck, oh my!
Tiger Eye promotes and assists with our ability to be confident and in control of our lives. 
This stone is helpful for people that feel unfocused, drained of self-confidence, and have bad luck trailing them.
Metaphysical properties:
has a reputation for attracting luck and wealth
supports strength and focus to accomplish goals and manifest desires
helps settle scattered thoughts so you can see situations more clearly  
This ring is made from brass and then silver plated. It is also adjustable. 
**Brass is a mixture of copper and zinc. 
---