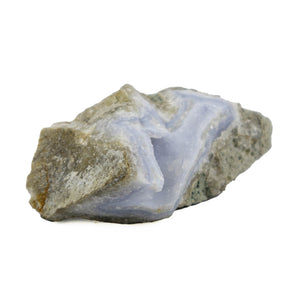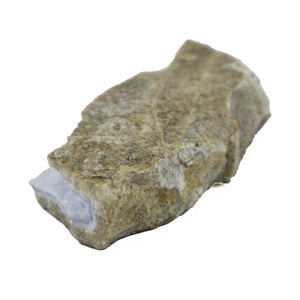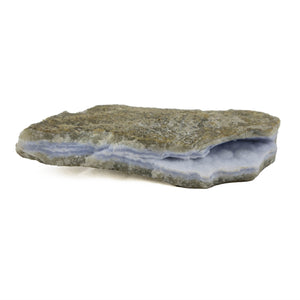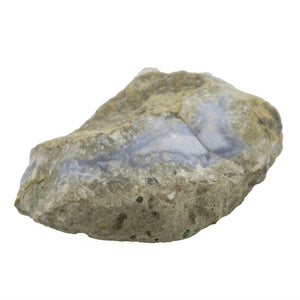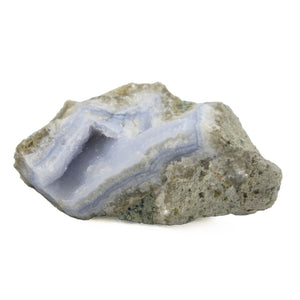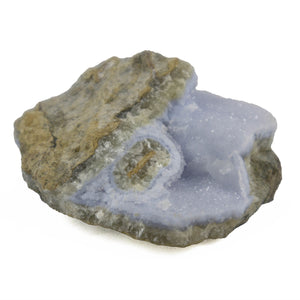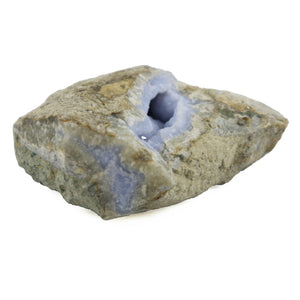 Blue Lace Agate (Chalcedony) - Crystals for Positivity
Blue Lace Agate is linked to the Throat Chakra and communication. Its calming nature helps ease anxiety and stress brought on by things like confrontations, presentations, and struggles with self-expression.
Hold on to this stone if you're looking to calm an overactive mind, need the confidence to share your thoughts or ideas, or bring joy back into your life.
Blue Lace Agate is also known as Blue Chalcedony. Let it provide inner tranquility for you. Be calm, and carry on.
Metaphysical Properties: 
- boosts a positive self-perception 
- stone of brotherhood and goodwill 
- encourages you to speak your truth and share ideas
- aids ability to learn new languages and improves memory 
- used as a serenity stone
***Crystals are sisters not twins.  Each piece will vary in shape as shown in the images***
---