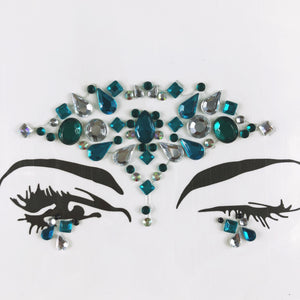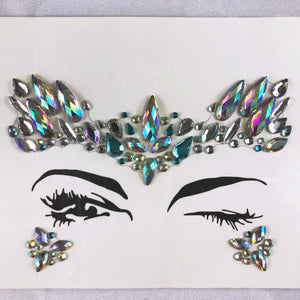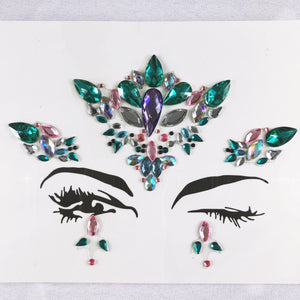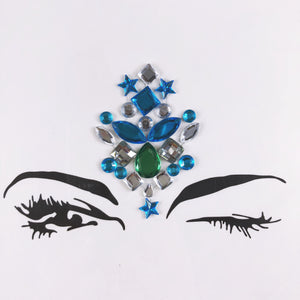 Goddess Jewel Mask
Add to your Goddess glow with a gemstone glitter mask! Our face jewels are perfect for Music Festivals, Bachelorette parties, and Girl's Night Out!
Each mask is named after our favorite Greek Goddesses! 
Aphrodite - Goddess of Love & Beauty
Athena - Goddess of Wisdom, Courage, & Inspiration
Gaia - Goddess of the Earth
Hecate - Goddess of Magic & the Night
Iris - Goddess of the Sea & Sky 
Selene - Goddess of the Moon
Each mask has an adhesive backing making it easy to place on your face and body. Just carefully peel it off and place on your beautiful face (or wherever you'd like)! The jewels are either on one backing or grouped into a couple depending on the style of the mask.
---