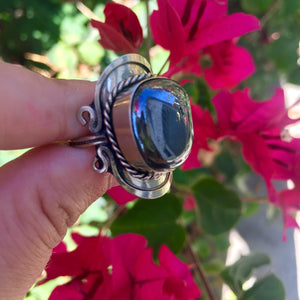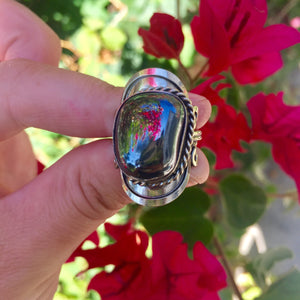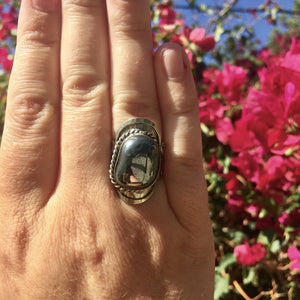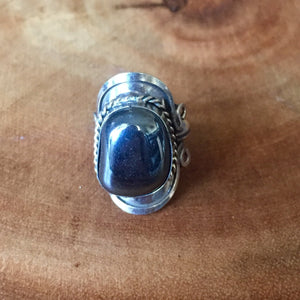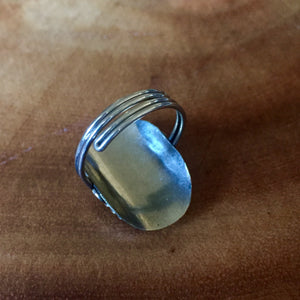 Hematite Crystal Ring
Hematite is the stone for grounding & mental clarity. It can help your mind stay focused and organized when thoughts seem to be racing out of control. 
If you are also needing a nudge in the self-esteem department, this is definitely the stone to turn to to get that confidence goin'!
Metaphysical properties:
- mental organization 
- Helps with nervousness, anxiety & insomnia 
- great for stabilization and protection 
- Known as the stone for the mind
This ring is made from brass and then silver plated. It is also adjustable. 
**Brass is a mixture of copper and zinc. 

---