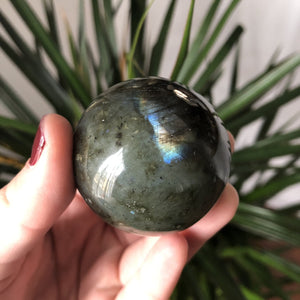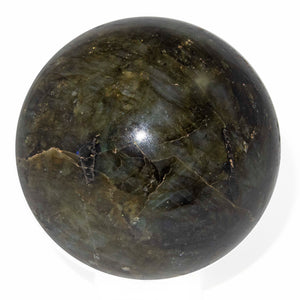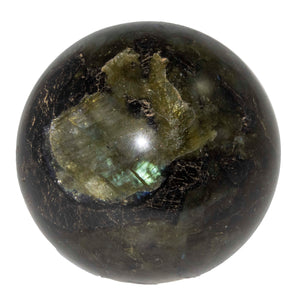 Labradorite Crystal Sphere
A Labradorite sphere is incredibly powerful. If you have ever held a piece of labradorite, there is no mistaking the strong energy that this stone offers.
Labradorite is the gemstone of magic. It will enhance your inner awareness, self-discovery, and coincidence control.
Plus, it has fabulous flashes of blue, green, and gold. Twirl the sphere around or hold it up to the sun or light and you'll see what we're talking about!
Roald Dahl once said, "A little magic can take you a long ways."
We agree and Labradorite can help with that!
This sphere has a ~3 inch diameter.
Metaphysical
 properties:
- encourages self-awareness of inner spirit & intuition 
- helps to remove negativity
- assists with relaxing and reaching a meditative state easier
---