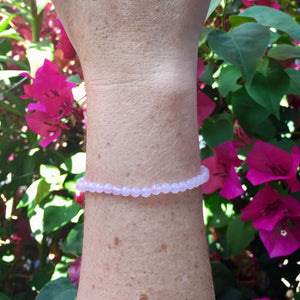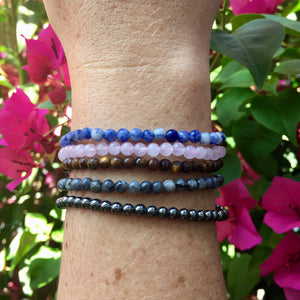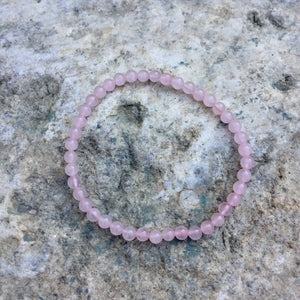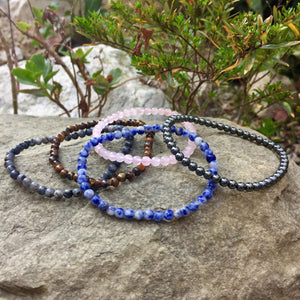 Rose Quartz Bracelet
Rose quartz is known as the stone of love. Place this bracelet on your wrist as it opens your heart, increases self acceptance and the ability to love others.
Sleep with it on to help sooth heartaches or wear it daily to bring gentle energies of peace and compassion wherever you go.
This is also a very thoughtful gift to give… who doesn't need a little extra love sometimes?
Each bracelet is made of 4mm round crystal beads.  
Metaphysical properties:
- stone of unconditional love & peace // opens the heart
- encourages self-forgiveness & acceptance
- helps when your dealing with a crisis or trauma // helps provide calm 
---