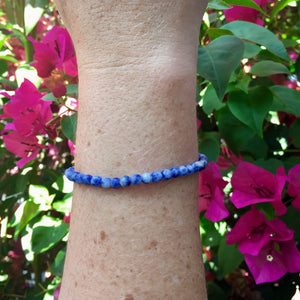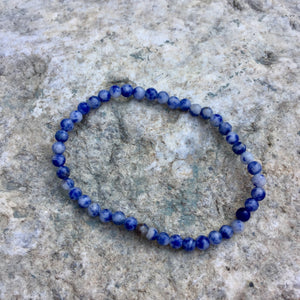 Sodalite Bracelet
This beautiful vibrant blue bracelet is made from Sodalite. It is the stone of logic and efficiency. It's a fantastic stone for work & school!
It is known as the "Poet's Stone" as is helps with speaking your truth and communication. Sodalite is great to have when you are trying to get a point across. It's also really great for communicating and working with others.
Sodalite (blue & white) - Third Eye Chakra — Improves our ability to focus on goals and see the big picture
Each bracelet is made of 4mm round crystal beads.  
Metaphysical Properties:
- helps with logic and understanding
- aids in the learning process
- assists with communication
- useful for honesty of emotions and love
---