Orange Calcite Properties & Meanings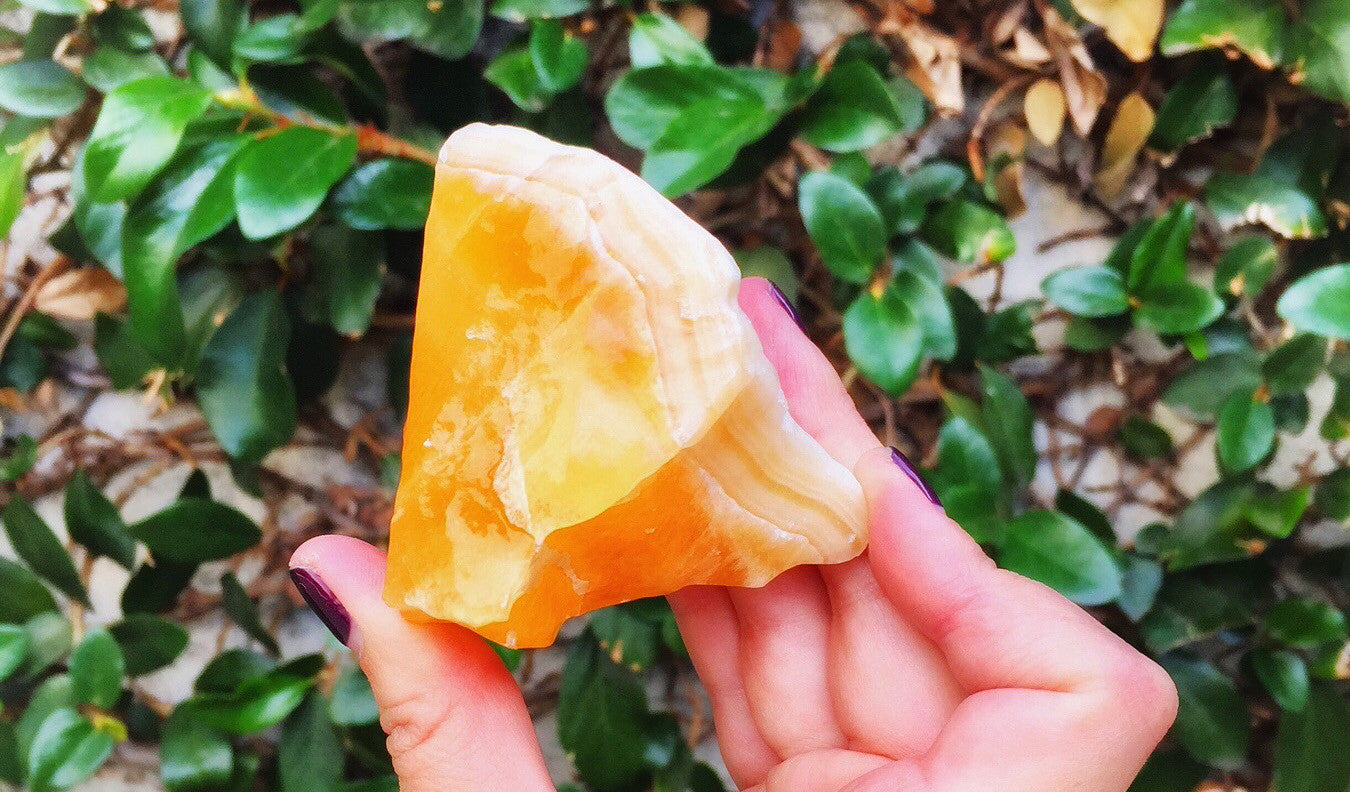 Introduction to Orange Calcite
A member of the abundant, diverse calcite family, Orange Calcite has a glowing, slightly waxy appearance. It can be found all over the world.
It is associated with Cancer as a birth sign.
Orange Calcite Meaning
Orange Calcite is known for its creativity, innovation, and confidence-boosting properties.
It will help guide your focus back to yourself and empower you to accomplish things - whether it is with work, personal projects, or emotional situations.
This is an ideal stone for artists, entrepreneurs, students/academics, and creative job roles like marketing and advertising.
Calcite Properties
Use your calcite to increase personal motivation and drive. Place it on your desk, dresser, living room, or somewhere special to you.
When you have a moment to yourself, hold onto your piece, and then focus your attention on YOUR wants and desires... Are you seeking inspiration? Do you feel clouded? Are you on your way to accomplishing your goals?
Release the fear and thoughts that have been holding you back. Let the purifying energy clear out the negative, stale vibes from your body, room, etc. This will ultimately allow more room for optimism and joy to come into your life.
Need some Orange Calcite in your life? We have it available for purchase here!
Think of our "Intro to Wellness" blog series as a beginner's guide to wellness and holistic ideas. We'll be teaching you things like… how to use crystals to your benefit, how to cleanse a person with sage, how to build a crystal grid, how to use self-care tools to decrease stress, etc. This series is all about helping wellness wannabes become wellness pros!
Leave a comment
Comments will be approved before showing up.