8 Ways to Use Lemon Essential Oil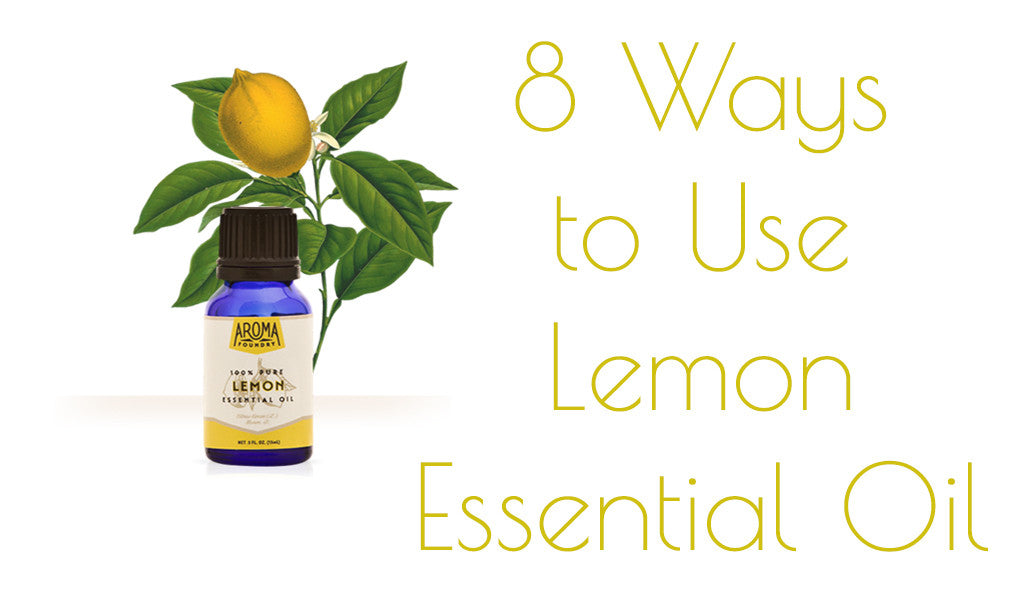 If there is one essential oil that I can not live without, it has to be lemon! Lemon essential oil is, without a doubt, one of the most versatile oils out there. It can be used is as a stress reliever, hand sanitizer, remove tough stains… the list goes on!
I carry it everywhere I go in case I ever need a midday pick me up!
If you are wanting to find more ways to use Lemon Essential Oil than just adding it to your diffuser, we have put together a list of ways to use our favorite lemon drops. Happy Oiling!
8 Ways to Use Lemon Essential Oil
Natural Bleach
1 cup peroxide, 1 cup water, 20 drops Lemon Essential Oil
Soothe a Sore Throat
Add 2-3 drops to a warm damp cloth. Cover your face with the cloth and breath in deeply
Energizing Air Freshener
Add six drops of lemon and four drops of peppermint for refreshing air
Bug Bite Reliever
Add 2- 3 drops to your bites to help stop the itching
Hand Sanitizer
Add one drop to your hands and rub together
Toothbrush Sanitizer
>Add a drop to your toothbrush and rinse
Remove, Gum, Grease & Crayon
1- 2 drops will break up any tough stains!
Keep Fruit Fresh
Fill a glass bowl with cold water. Add 2- 3 drops of lemon and soak of a few minutes. Drain, Rinse & Dry.
Leave a comment
Comments will be approved before showing up.