5 Best Crystals For Your Bedroom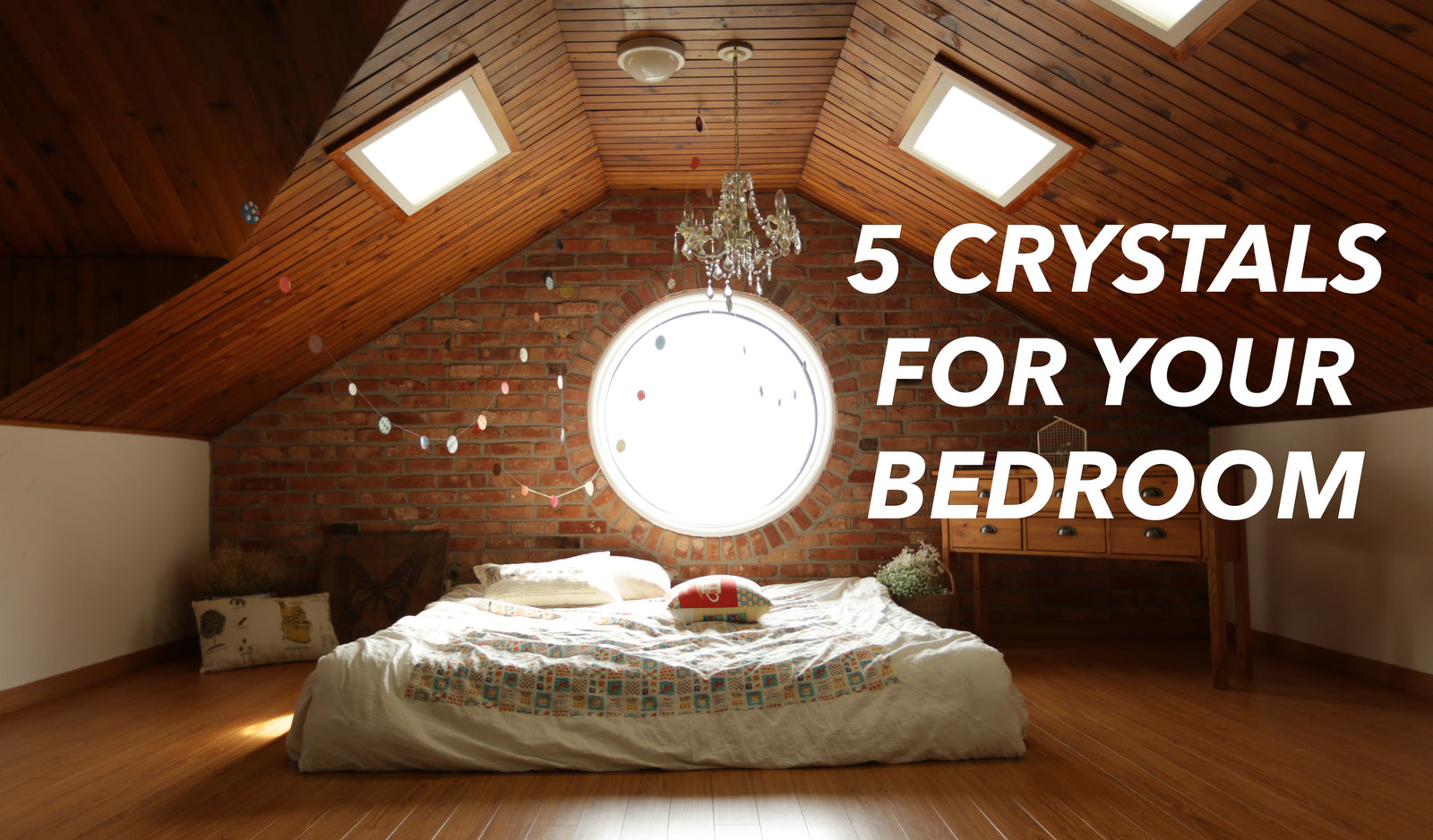 Your bedroom should be your sanctuary. The place you go to reset and rest for a new day. It's essential to make sure that your space is comfortable and filled with objects that help make your room the ultimate reset button and happy place.
To help you create the best energy for your space, we created a list of the five crystals you need in your bedroom:
Selenite
Out of every crystal, I believe selenite is the most important to have in your room. Its strong energy clearing properties make it the ultimate reset tool and helps to ensure that any bad energy is cleansed away. Selenite comes in many shapes and sizes and can be placed anywhere and everywhere.  It can also be placed near other crystals for a recharge.
Shop our Selenite selection and read more about it here.
Amethyst
This purple sparkly stone is excellent for your room because its energies focus on maintaining a nice balance of emotional highs and lows. Let it soothe your mind and emotions so you can set new peaceful intentions for yourself. 
Shop our Amethyst selection and read more about it here.
Rose Quartz
Rose Quartz is the love stone. Hold it in your hand as it opens your heart, increases self-acceptance, and the ability to love others. Sleep with it under your pillow to help soothe heartaches or place on your bedside or dresser to fill the room with gentle energies of peace and compassion.
Whether you share your room with a significant other or not, this stone helps bring in love and then nourish it. It can also help with other aspects of your bedroom life (if ya know what I mean ;)) 
Shop our Rose Quartz selection or learn more here.
Garnet
Garnet is a super passionate stone and can be used to enhance sensuality, sexuality, and intimacy while also assisting with increasing commitment, honesty, and hope. Garnet also assists with moving past old feelings and changing behaviors. Use it to release bad karma and habits. Hold on to it and focus on removing and transforming negative energy. Garnet's meaning is all about regeneration and revitalization, so use its energies when you want a "restart" or "reset."
You can also use garnet as a protective energy stone if you get nightmares.
Shop our selection of Garnets or learn more about them here. 
Black Tourmaline
Black Tourmaline is a very badass stone that is used for protection, positivity, happiness, grounding & luck!
Its powerful properties create a positive mindset and repel negative energy so you can chill out properly. Let this stone assist you with adding more balance and zen into your crazy, hectic life!
Shop our Tourmaline collection or learn more here. 

Want to learn more crystals and self-care techniques, check out my

 

Intro to Wellness series here!

 

Want to be in the loop on sales, new blogs, and more! Sign up for

 

my newsletter here! Want to shop crystals by their

 

energy meaning, click here!
8 Responses
Leave a comment
Comments will be approved before showing up.