Advice From a Goddess: Carla Romo, Dating and Relationship Coach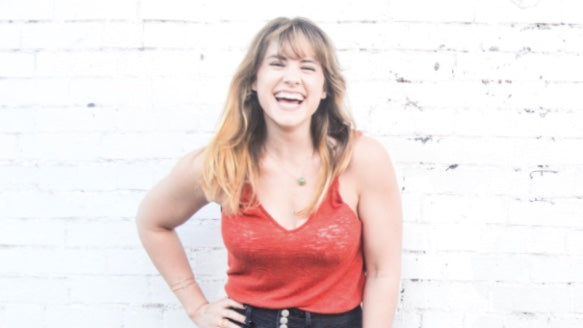 Dating and relationships... an endless topic of conversation in Los Angeles.
Luckily, I know an expert! 
Carla Romo is a certified dating & relationship coach who helps empower women who feel stuck and stagnant build purpose and confidence in their break-ups, dating life & relationships.
A good friend to have, I know. 
Honestly, I had a zillion questions I wanted to ask, but I narrowed it down to six. A couple of questions about dating, long-term relationships, and how she takes care of herself (which is essential when your job is entirely about helping others!)! 
So without further ado, some sage goddess advice from Carla... 
What do you find are the most common mistakes people make during dating?
The biggest mistake people make during dating is letting fear take over. This is tricky because sometimes it is subconscious. I've seen anything from clients creating dating "rules" to protect themselves from being rejected to creating expectations of how their date should be. If you don't take time to get to know who you are, what you want, and need in your future relationship, it's easy to make the mistake of letting your fears take over. 

How do you recommend people best embrace their truth while dating? How much should you hold back in the beginning? Should you even hold back at all?
The best way for a person to embrace their truth while dating is to be 100% honest with themselves. If you can't be real with yourself, then you can't be open and honest with someone else. I think there are healthy boundaries in regards to "holding back." In the beginning, it is crucial to get to know the person, but it is also important not to become deeply embedded in that person's life. Ultimately, the first few dates should feel surfaced level. If you begin to bond over deep-rooted issues from your past or their life, it may be a red flag.

What are your top 3 tips for keeping the love alive in a long-term relationship?
Communication - Talk about what your needs and wants are for the future. Each of you is growing, so these needs and wants change. Discuss how you can work together to achieve them. 
Change things up - It is easy to go-to date night at the same old place, but it is also important to change things up. This helps create a bond around something you do not usually do together. 
Create goals - Personal goals are great, but so are couple goals. Goals give you both a way to build and grow together while wanting to accomplish or achieve the same thing. It can be anything from saving to go on a trip together to buy a home together. 

What are the best ways to address an issue without creating a fight?
Fights are a natural and healthy process of being in a relationship. As long as you are mutually respecting one another, not calling each other names, or having to apologize for your behavior afterward, they are perfectly ok to have. If you have an issue with your partner, write down what it is that is bothering you and why. This will give you a clear understanding of when discussing it with your partner. When you do talk to your partner about your issue, make sure you use "I" statements and not "you" statements. Try to come up with a solution together. Sometimes you may have to agree to disagree, and that is ok too. 

What brings you the most joy from being a dating coach?
I love it when my clients have breakthroughs! My clients are badasses, and they come open and willing to grow. For example, I have a client who was ready to meet "the one." While working with me, she found confidence in knowing what she needed and wanted in a partner. She realized she was creating blocks to protect herself from falling in love. My client now has an entirely new perspective on dating and owning her confidence in that space. Aka she's ready to fall in love with nothing stopping her! And that is what I love about being a coach. 

How do you incorporate wellness into your life?
I work out five days a week, meditate, eat balanced meals, get 7-8 hours of sleep, go for massages, take a time out when I feel stressed and make sure I make time for travel, friends, and family.  
Want more Carla advice?
Check out her YouTube Channel HERE!
Her Insta HERE!
And website HERE!  
Advice from a Goddess is a blog series featuring powerhouse women who work in the health and wellness industry. I'm talking about Life Coaches, Reiki Healers, Meditation Teachers, Relationship & Dating Coaches, Tarot Readers, and so much more! Click here to catch up on all of the amazing advice these Goddesses have dished out!
Leave a comment
Comments will be approved before showing up.