DI4Y: Best Tea and Wellness Tonic Recipes to Start Your Day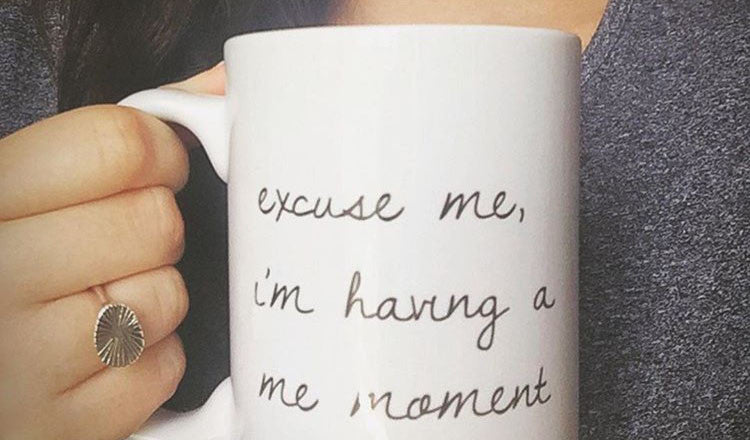 I only need coffee in days that end in "y"... until now!
In an effort to control my coffee habit, I've been playing around with different homemade tea and wellness tonics to start the day.
I wanted to share some of my favorite recipes I've come across because a lot of them will not only give you a boost of energy but are super healthy for you too!
Turmeric Tonic Recipe
This is my personal fav that I've had at least three times a week for the last few years. Check out the ingredients, and you'll know why! It not only will strengthen your immune system, but it will give you an energy boost and increase your metabolism too! 
Recipe
1 tablespoon ginger (I use ginger juice from Whole Foods, but fresh ginger root or ginger powder works just as well!)
1 teaspoon turmeric
1 teaspoon raw honey
juice of 1/2 of a lemon
pinch of cayenne pepper
1 cup (8 oz) hot water
Apple Cider Vinegar Brew Recipe
I came across this recipe on PopSugar and realized I already had all the ingredients in my cupboard. You might too!
Recipe
1/4 cup (2 oz) water
1/4 cup unfiltered apple cider vinegar
1 tablespoon honey
1 teaspoon cayenne pepper
1 wedge lemon
Lemon Ginger Tea Recipe
This tea can be enjoyed hot or over ice. Let it steep for ~15-20 minutes and add honey to taste if you want!
Recipe
1 cups boiling water
1/2-inch fresh ginger root, thinly sliced
1/4 lemon, sliced
Matcha Tea Recipe
Drinking matcha tea has been a celebrated tradition in China and Japan for thousands of years. However, it wasn't until recently that Matcha green tea started getting some buzz and recognition. It's for good reason that people are talking about this super drink! It's not only extremely healthy and revitalizing, but it is also considered to be a highly treasured specialty tea with a very rich cultural history and traditional preparation. With Matcha, you consume the whole tea leaf, so you are getting more antioxidants and caffeine than in your standard cup of green tea - plus loads of more health benefits!
How to Prepare Matcha in a Cup:
Add a few drops of hot water to 1½ teaspoons of matcha powder and mix it into a paste with a spoon.
Add more hot water and stir. *Try 1½ teaspoons to 6 ounces of water.
Enjoy your matcha tea!
Additional Tips:
Matcha is best enjoyed right after you've prepared it—some of the powder will settle at the bottom.
Traditionally, Matcha is served without milk, honey, or sugar.  However, an easy way to introduce yourself to powdered green tea is to serve it with milk, sugar, and ice.
We use Organic Japanese Ceremonial Matcha Tea Powder
Need a pretty mug to go with your wellness tonic, tea, or coffee? Check out our new 15 oz mugs!

Leave a comment
Comments will be approved before showing up.