How to Get Involved with Your Community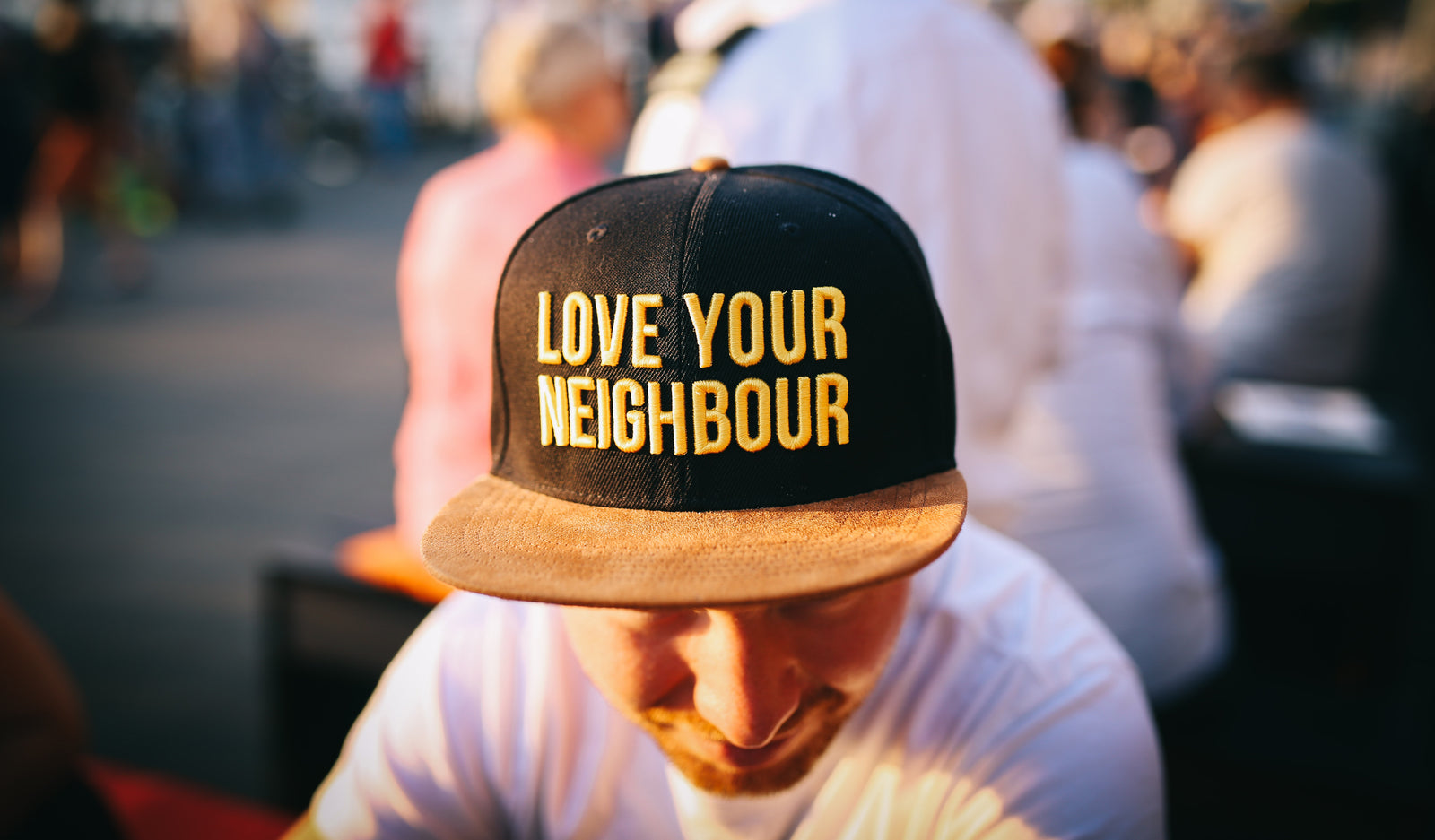 With tragedies happening far too regularly, it seems like the world is screaming at us to work together to create peace, unity, and respect for one another. We encourage you to make a difference in your direct community... and to LOVE YOUR NEIGHBOR.
Check out our list below of different ways you can get involved in your community and make a positive difference. Sometimes you have to start small in order to make a more significant change.
Nextdoor App
Have you heard of the app "Nextdoor"? Nextdoor is a private social network for local neighborhoods. Over 158,000 neighborhoods across the country use Nextdoor!
Nextdoor is the best way to stay in the know about what's going on in your neighborhood - whether it's finding a last-minute babysitter, learning about an upcoming block party, organizing a community clean up, keeping an eye out for a lost dog, looking to find a new home for your bike, or hearing about anything troublesome that a neighbor might have noticed.
Nextdoor's Mission Statement:
"We created this company because we believe that the neighborhood is one of the most important and useful communities in a person's life. We hope that neighbors everywhere will use the Nextdoor platform to build stronger and safer neighborhoods around the world."
Getting this app is a reallllllly easy way to start getting looped in about what's going on in your neighborhood, so it's a great place to start if you want to get more involved in your community.
Meetup
Want to find people in your community with similar interests, but aren't sure where to go or find them? Check out Meetup.com !
From Meetup:
"Meetup brings people together in thousands of cities to do more of what they want to do in life. It is organized around one simple idea: when we get together and do the things that matter to us, we're at our best. And that's what Meetup does. It brings people together to do, explore, teach, and learn the things that help them come alive.
For example, people run marathons, thanks to running Meetups. They write, thanks to writing Meetups. They change their careers, thanks to career Meetups. Because at Meetups, people welcome each other. They talk, help, mentor, and support each other – all in pursuit of moving their lives forward."
You can search Meetups by activity categories or by location. Meetup is a great tool to use to ease yourself into getting to know more people in your community while you're doing something you already enjoy!
Set up a Trash Walk
Now that you're hooked up with Nextdoor and Meetup... maybe you want to organize something yourself... like a local trash cleanup!
Pick a day and time, send an email to friends + family, and post the details on Nextdoor. If you want to kick it up a notch, organize your own Meetup event for it.
Setting up a neighborhood trash pick up is a great way to introduce and meet some of your neighbors and beautify your hood while you're doing it!
Read Your Community Paper
Do you read your community paper?
Picking up a copy of your local paper at nearby businesses is a great way to learn about all of the happenings in your neighborhood - local news, fun events, town halls + community meetings, ideas for the future, etc.
Most local papers are online now as well and generally have a Facebook page, which makes it even easier to get looped in.
Attend Community Town Halls
Have you ever been to a town hall before? Yep, they really do happen!
Most town halls and community meetings are included in local papers.
Browse the calendar section and see if there are any topics or issues that you are passionate about or want to learn more about. Going to these types of meetings is also a great way to get to know your local leaders that have been voted into office!
Leave a comment
Comments will be approved before showing up.