Our Favorite Things - Crystals, Podcasts, Playlists, and More!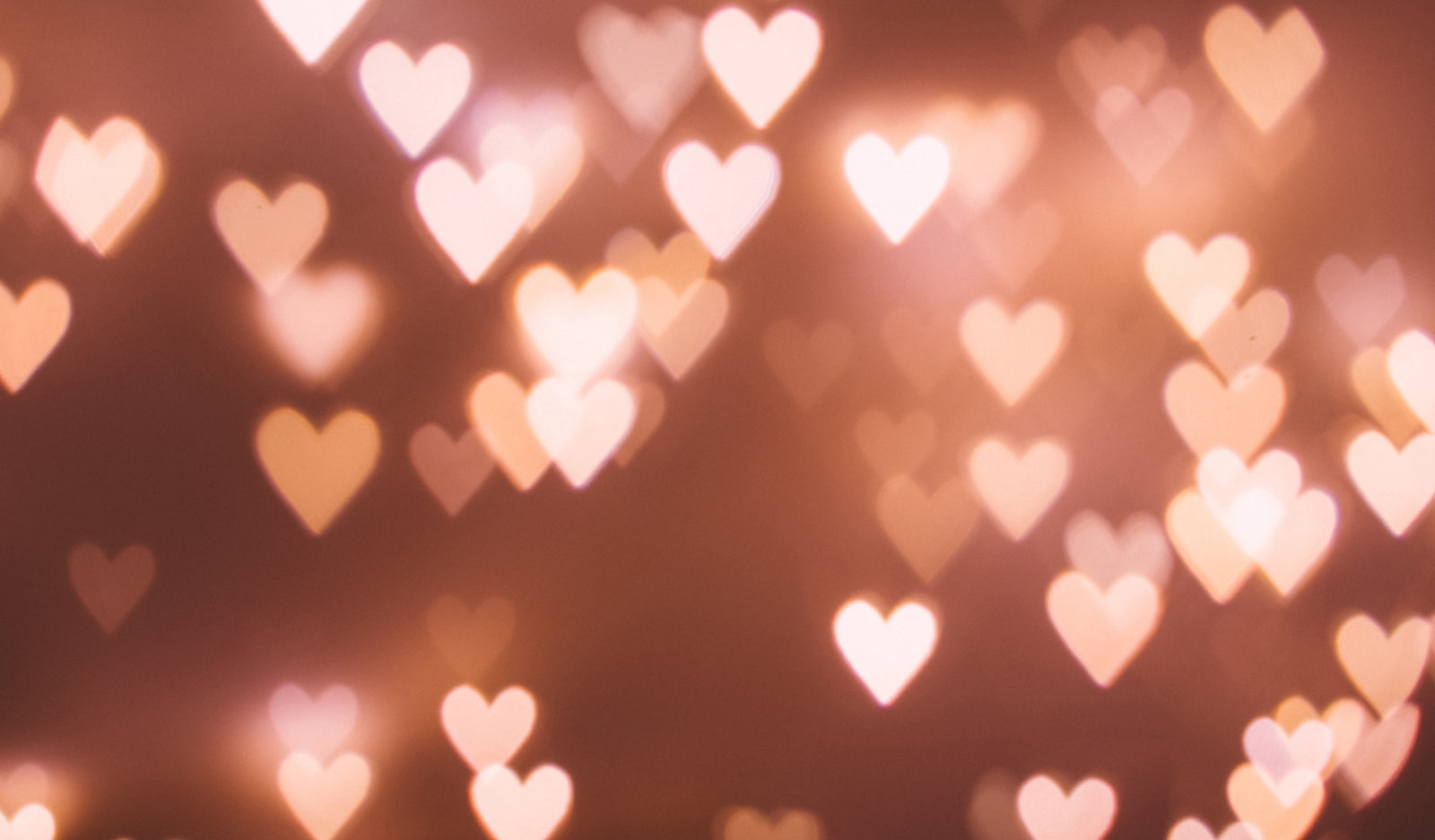 We've been getting a handful of questions regarding what some of our favorite things are, so we compiled a fun list of a bunch of different things that we are into right now! 
Check them out below!
Devin's Favorite Things
Crystals
Totally digging Labradorite right now. I'm on a self-discovery journey and have been using this stone to energize my imagination. Fun Fact about Labradorite - folklore claims that Labradorite is actually frozen fire that fell from Aurora Borealis and got captured into the stone which is how it got it's amazing flashes of light and became known as the stone of magic!
photo by the lovely Ericka Hammond 
Podcast
Love love love That's So Retrograde . It's all about exploring different types of wellness while sharing a lot of laughs. 
Current Spotify Playlist
I've been jamming on this playlist for the last few months now - All the VibeZ
**Side note it's a collaborative playlist so feel free to add any tunes to it! I love it when people share music with me! 
Place in LA
Barnsdall Park - bring a picnic and take in amazing views of Hollywood and Griffith Observatory!
Hazy afternoon at Barnsdall Park. Credit: Christina Minh
Mantra
Vibing on two right now - -
Be the energy you want to attract!
I choose to think thoughts that serve me well.
Beauty Products
Tinted Zinc - YESSS! This EltaMD UV Daily Broad-Spectrum SPF 40 goes on so smooth and feels so light on your skin. 
Current Guilty Pleasure
Anyone that knows me knows I L-O-V-E me some Vanderpump Rules . The show focuses on the serving staff at SUR restaurant located in WeHo, and the current season is exceeding expectations. The drama has been at an all-time HIGH and absolutely ridiculous, which has made me love it even more.  
Hilary's Favorite Things
Crystal
I've been coming back to Hematite a lot lately. It's a stone that helps with grounding and stability.  So many things are happening at Sparkle Rock Pop that this is a must for me right now.
I really love our delicate bracelet option because it's dark silver look seriously goes with everything, so I never have to take it off.
Podcast
Super Soul by Oprah has been rocking my life lately. Talk about feeling grounded! Her latest interview with Jimmy Kimmel resonated with me more than a lot of things recently. It was about what you stand for and what moments in your life help you define what that means to you...ahhh so good!
Also, I have trouble sleeping, and the Sleep With Me Podcast has been awesome to listen to in bed. Check it out if you are having trouble getting those ZZZzzzzzzzs.
Current Spotify Playlist
I have been jamming to the Fresh Finds playlist quite often these days. It has a little mix of everything, and it is nice to have on in the background. 
Place in LA
My new favorite place is the Chandler Bike Path. It's a path that covers the old Pacific Railroad and stretches from North Hollywood to Burbank. It's just a lovely walkway with murals and fun shops along the way. It's right behind my new apartment, so I have been using it to get more acquainted with my neighborhood.
Quote
"For the past 33 years, I have looked in the mirror every morning and asked myself: 'If today were the last day of my life, would I want to do what I am about to do today?' And whenever the answer has been 'No' for too many days in a row, I know I need to change something."     ~ Steve Jobs
Beauty Products
Argan Hair Oil By Badger - This hair oil has completely changed the health of my hair. It's seriously something I cannot live without.
Current Guilty Pleasure
My current guilty pleasure is The Great British Baking Show. I love the light British humor in it, and I am totally amazed by the passion and science they put into creating these beautiful historical pastries.
Savannah's Favorite Things
First time on one of these, I'm excited for everyone to get to know me (beyond the blogs I've been posting)!
Crystal
I've always really had a thing for Amethyst. There's a cluster I have that I found when I was like 5, and I've had it since then (and moved it across country and city lines multiple times). I've had pretty bad anxiety since I was little, and Amethyst is known to balance your emotions, so it makes it useful for me to keep around!
I'm also waiting to hear whether or not I got into the colleges I applied to, so I've recently purchased some jade (meant to bring prosperity and luck), and have been keeping it near me and focusing on its intention a lot.
Podcast
NPR's TED Radio Hour has always been one of my favorites. It compiles TED talks about similar subjects, and includes interviews with related, giving you a really good, but condensed into an hour, understanding of all sorts of different topics. And the host, Guy Raz, is excellent and I love his voice! You can find the podcast on basically any place you listen to podcasts.
Recently I also discovered Mike Rowe's "The Way I Heard It," which is a short format podcast, where he tells sort of mystery stories that reveal themselves, in the end, to be about someone famous or well known. It's a cool concept, and I grew up watching Dirty Jobs, and think he also has a great voice to listen to
Current Spotify Playlist
I've always liked the Songs to Sing in the Shower playlist. It's just fun and upbeat and gets me in a good mood.
Place in LA
One of them is definitely this place called Mr. Coffee . It's on Western and 6th in Korea town, and is sort of hard to get to--but! It's open until 4 am, it has great tasting coffee and drinks in general, their crepes are to die for, and it's got a cool ambiance. I go there to study all the time, and it's one of the only places I can get a ton of work done consistently. (There's also a good Ramen place and a nice nail salon in the same shopping center). Plus, parking is free before 6 pm, and it's only $2 valet after that.
Another is kinda simple, but I love hanging out at the beach, tanning, reading a good book, listening to music, not going in the water. I'm excited that the weather is finally getting nice again, so I may get to go soon.
Quote
These are not really quotes; just things I've gotten in the habit of keeping in mind: "Life can go smoothly" and "Everything happens for a reason." As I mentioned earlier, I'm coming up on a lot of huge decisions in my life, so I've just been trying not to stress so much about them since now there's nothing I can do but wait.
Beauty Products
I'm in love with Andalou Naturals skincare right now. I have an age-defying toner, a nice oil-free moisturizer, and their moisture-rich shampoo and conditioner. All their products have a pleasant smell (though the specific scent varies from product to product), they're natural, and they leave my skin and hair feeling fresh and clean
Current Guilty Pleasure
It's kind of a constant guilty pleasure, but I absolutely love Hagen Daz Coffee Ice Cream. It is so creamy and smooth, and (even though I like coffee the drink) it tastes more like cream with a suggestion of coffee, it's also not too sweet, so it doesn't leave you  feeling that guilty (unless you look at the nutrition label).
I've also been watching a lot of Riverdale, and I feel super embarrassed by it for some reason (but, seriously, seeing Cole Sprouse every episode pretty much makes up for any guilt)
What are you currently vibing right now?
Comment below or email us at hello@sparklerockpop.com to let us know!
Leave a comment
Comments will be approved before showing up.