Women's March - Happening in Cities Nationwide on Saturday, Jan 21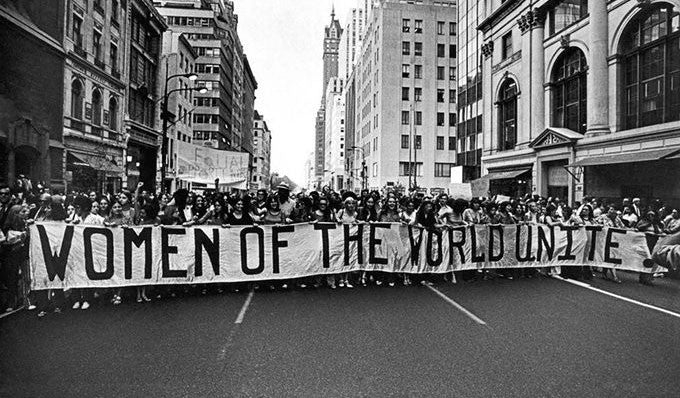 An empowering event is happening this coming Saturday, January 21 - the Women's March in Washington DC. What's even more exciting? There are currently 616 sister marches that are schedule to happen nationwide on the same day!
That's a whole lotta voices to be heard! 
The march is open to everyone who stands for human rights, civil liberties, and compassion for our shared humanity. Want to see if there is a march happening near you? Fill in your zip code here. 
We are looking forward to marching with our fellow Angelenos this weekend. The Los Angeles march will be meeting at Pershing Square at 9am and start marching towards City Hall at 10am (more info here). 
Want to march and make a sign? Here are some of our favorite ideas we've come across!
Love WILL Win
My Civil Rights Have Been Hacked
My Voice Matters
Please, Just Listen to Us
Girls Just Wanna Have Fundamental Rights
Our Success is Your Success
For Compassion + Humanity, We Rise
The Future is Nasty
Hate Does NOT Make America Great Again
Not Usually a Sign Person but GEEZ
"I am Stronger than Fear" - Malala
My Mind, My Body, My Freedom
Stand with Women 
***Sign/poster tip - most marches don't allow wooden sticks, so we suggest making your sign on a foam poster board or cardboard (really anything with a bit of structure so the sign stands up when you hold it up)
To learn more about the mission & vision of the Women's March, read below - 
OUR MISSION
We stand together in solidarity for the protection of our rights, our safety, our health, and our families — recognizing that our vibrant and diverse communities are the strength of our country.
In the spirit of democracy and honoring the champions of human rights, dignity, and justice who have come before us, we join in diversity to show our presence in numbers too great to ignore. We stand together, recognizing that defending the most marginalized among us is defending all of us.
We support the advocacy and resistance movements that reflect our multiple and intersecting identities. We call on all defenders of human rights to join us. This march is the first step towards unifying our communities, grounded in new relationships, to create change from the grassroots level up. We work peacefully while recognizing there is no true peace without justice and equity for all.
HEAR OUR VOICE.
Want to learn more? Visit the main website
here.
Leave a comment
Comments will be approved before showing up.