6 Ways to Use Peppermint Essential Oil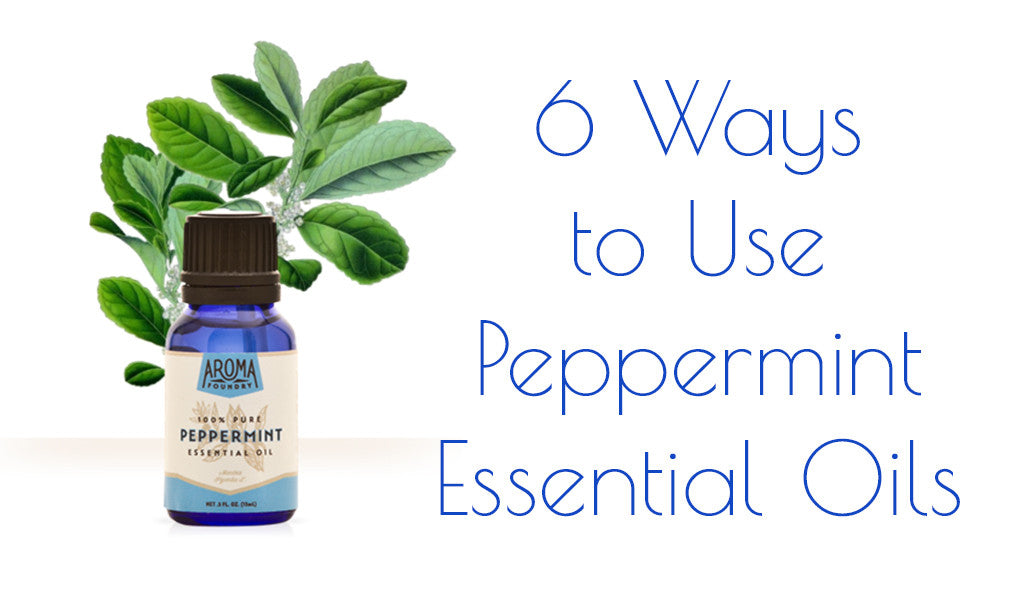 Peppermint is one of the most versatile essential oils out there!
Its scent can help improve mental focus, boost energy, relieve headaches, and give off a cooling sensation when applied to the body. 
Here are some of our favorite ways to use Peppermint Essential Oil . 
1. Get Rid of Headaches
Massage a few drops around your temples, the base of your skull and along your hairline to zap your headache away
2. Improve Your Focus
Add a few drops to a diffuser or add a few drops to the palms of your hands and rub them together. Then bring your palms and cup your nose while taking a few deep breaths.
3. Curb the Munchies
Take a couple of deep sniffs/inhales from the bottle or apply a couple of drops to your chest.
4. Great for Massages and Sunburns
When combined with a carrier oil, cream, or lotion, peppermint will bring a cooling feeling to your skin. It can also reduce the redness of inflamed or sunburned skin as well as reduce itchiness.
5. Reduce Bloating or Relieve Constipation
Rub a few drops on your stomach and lower abdomen to help with bloating and to get things moving again.
5. Great Essential Oil to Make Blends With
Try blending with eucalyptus, lavender, lemon, and rosemary in a diffuser, spray bottle, and rollers!
6. Natural Bug Repellant
Ticks, ants, spiders, cockroaches, mosquitos, mice, and lice all HATE peppermint oil.
5 Responses
Leave a comment
Comments will be approved before showing up.