Intro to Wellness: Sweetgrass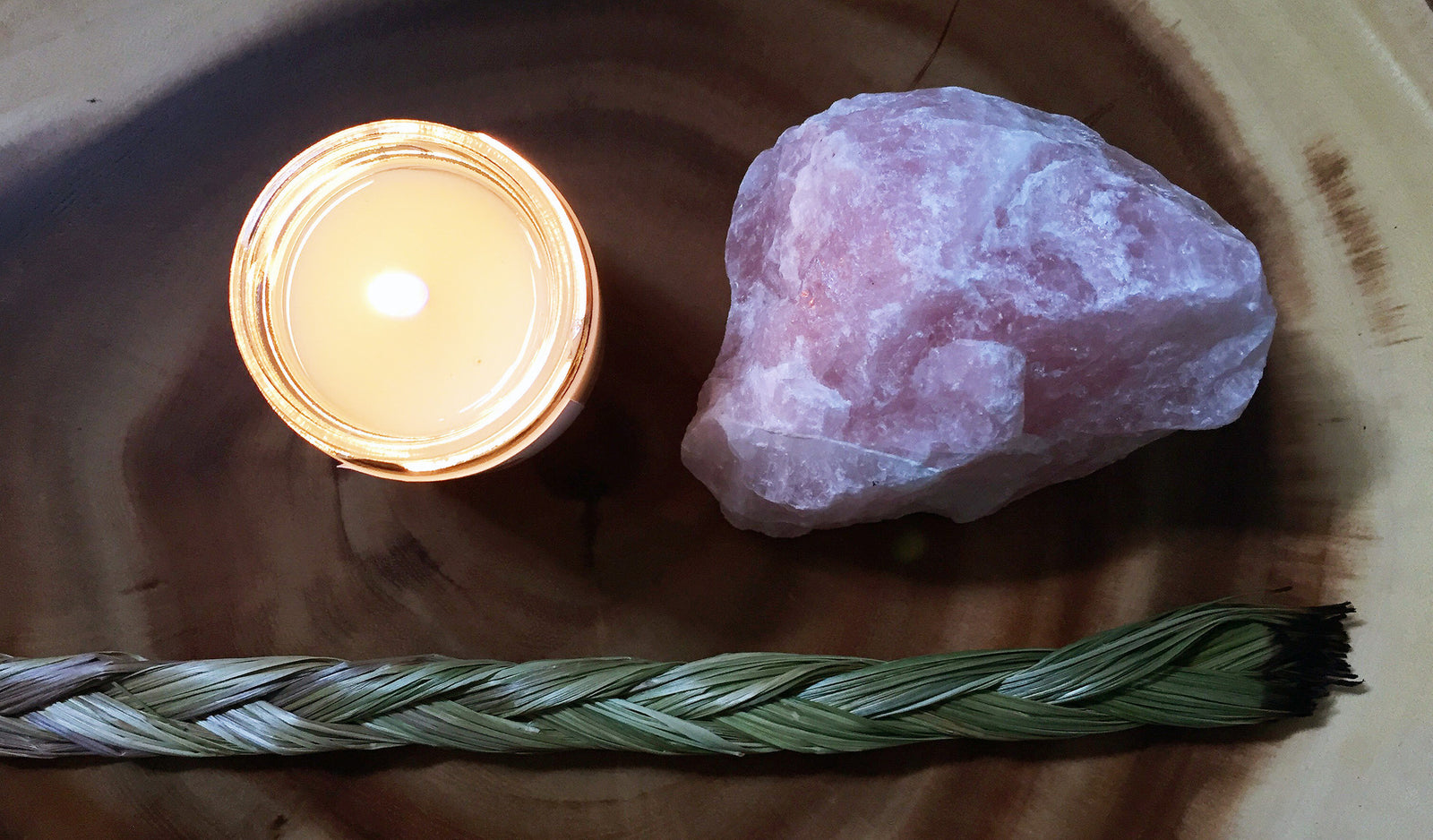 What is Sweetgrass?
Sweetgrass - another cleansing & self-growth tool to get familiar with!
In most wellness shops, you are likely to find it placed next to bundles of sage and palo santo sticks. It is a tool that is used to cleanse and be burned, but it has its own unique properties as well (see benefits below).
The sweetgrass plant is native to North America & Europe and is primarily found on lakeshores and in canyons and drier wetlands. It grows among other plants and bushes, so sometimes it can be hard to spot. Popular spots to find it in the States include Ohio, Iowa, South Dakota, Arizona, & Washington.
After the plant is harvested, it is often braided and then burned as an incense. When burned, the plant will smolder, producing billows of clouds of fragrant vanilla-like smoke.
The plant is also known by a few different names like Seneca Grass, Holy Grass, Mary's Grass, Vanilla Grass, and Buffalo Grass.
How Does Sweetgrass Benefit Me?
Traditionally used by Native Americans during prayers and purifying ceremonies, sweetgrass has become more popular to burn during meditation practices, cleansing & purifying rituals, and symbolizes setting new intentions and attracting positive vibes.
How Do I Use Sweetgrass?
Once you get your braid, snip off the more dried out (brown/nude colored) part of it. You'll want to light the more green area of your braid.
Light the tip and then rotate the braid around, so it catches a flame (may take a little bit). Once it's lit, give it a soft blow and shake, so you start to see the smoke flow around.
If you're looking to use it to cleanse the energy in your home, use the same techniques as you would with sage with the sweetgrass smoke.
You can also use it whenever you want as an incense or air freshener!   
Think of our "Intro to Wellness" blog series as a beginner's guide to wellness and holistic ideas. We'll be teaching you things like… how to use crystals to your benefit, how to cleanse a person with sage, how to build a crystal grid, how to use self-care tools to decrease stress, etc. This series is all about helping wellness wannabes become wellness pros!
Leave a comment
Comments will be approved before showing up.