Green Aventurine Properties & Meaning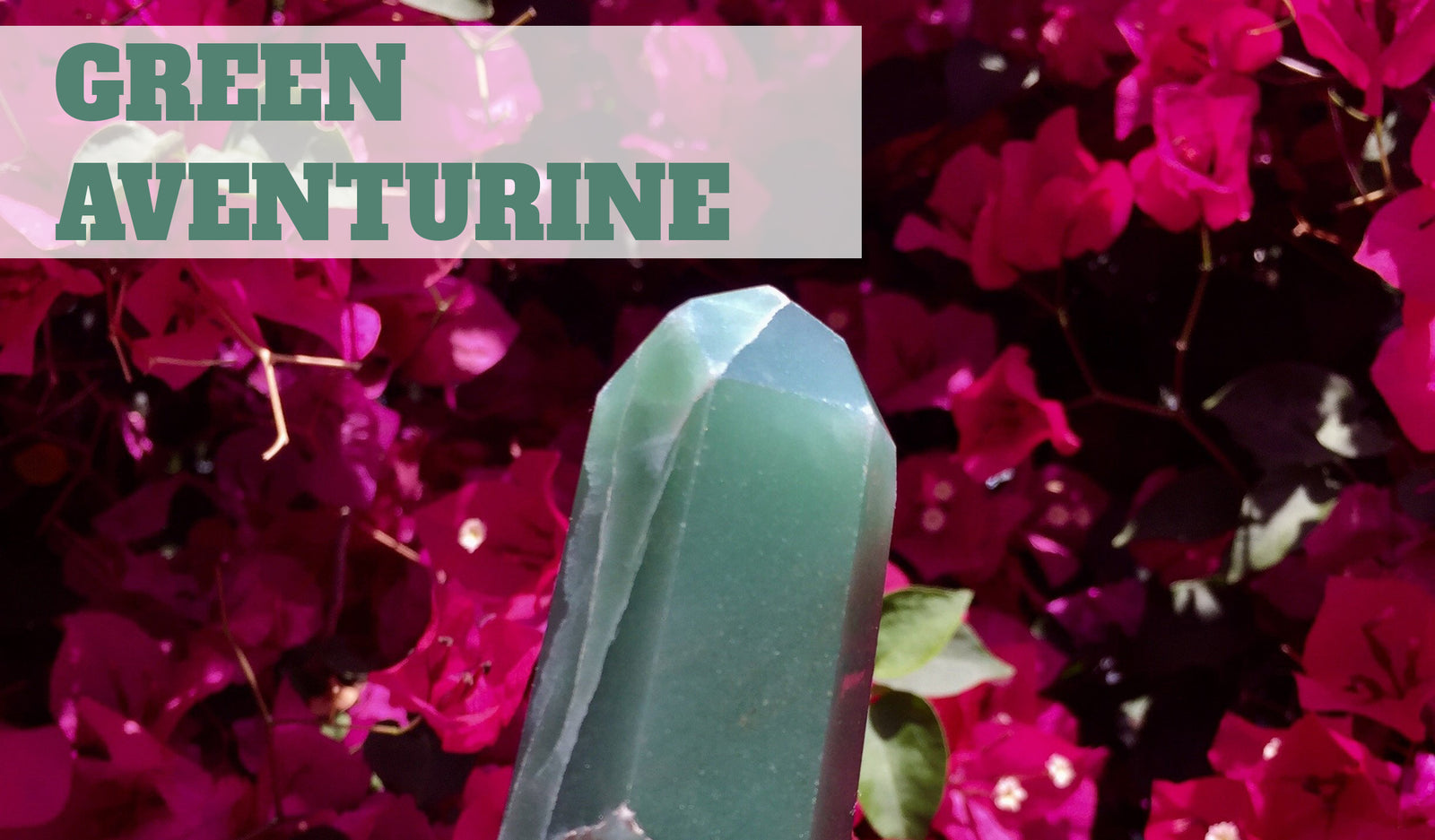 Introduction to Aventurine
Often called the "Stone of Opportunity," Green Aventurine is a type of Quartz crystal. Fragments of Mica within the quartz give it its shiny green color.
Aventurine is associated with Aries.
Aventurine Meaning
Stone of Opportunity - Green Aventurine is known as the "Stone of Opportunity." It is thought to be the luckiest of all crystals, especially in manifesting prosperity and wealth (get it, girl!). Its winning energy makes it an excellent ally for boosting one's chances in any situation - a first date, getting through school, even landing a promotion!
Leave the past in the past - Green Aventurine releases old patterns, habits, and disappointments so new growth can take place. It brings optimism and a zest for life, allowing one to move forward with confidence and to embrace change. It enhances one's creativity and motivation and encourages perseverance in maneuvering life's obstacles. It also reinforces one's decisiveness and amplifies leadership qualities, injecting a sense of humor and openness to the ideas of others.
Great stone for kids - Green Aventurine energetically stimulates the physical growth of premature infants, young children, and teenagers. It increases overall vitality and enhances the intellectual development of children struggling with schoolwork and destructive hyperactivity. It assists adults with written work, typing and computer skills, and is beneficial to all in overcoming clumsiness.
Protection against environmental harm - Wearing Aventurine absorbs electromagnetic smog and guards against environmental pollution. Taped to a cell phone, it protects against its emanations.
Aventurine Properties
Green Aventurine is an ideal stone to have by you or on you at all times. Keep it on your desk to enhance your work competencies. It is an excellent driver of leadership and decisive actions during challenging discussions. It also helps you to balance those traits with compassion and empathy.
Need some Green Aventurine in your life? We have it available for purchase here!
Think of our "Intro to Wellness" blog series as a beginner's guide to wellness and holistic ideas. We'll be teaching you things like… how to use crystals to your benefit, how to cleanse a person with sage, how to build a crystal grid, how to use self-care tools to decrease stress, etc. This series is all about helping wellness wannabes become wellness pros!
1 Response
Leave a comment
Comments will be approved before showing up.