Best Crystals for Your Dorm Room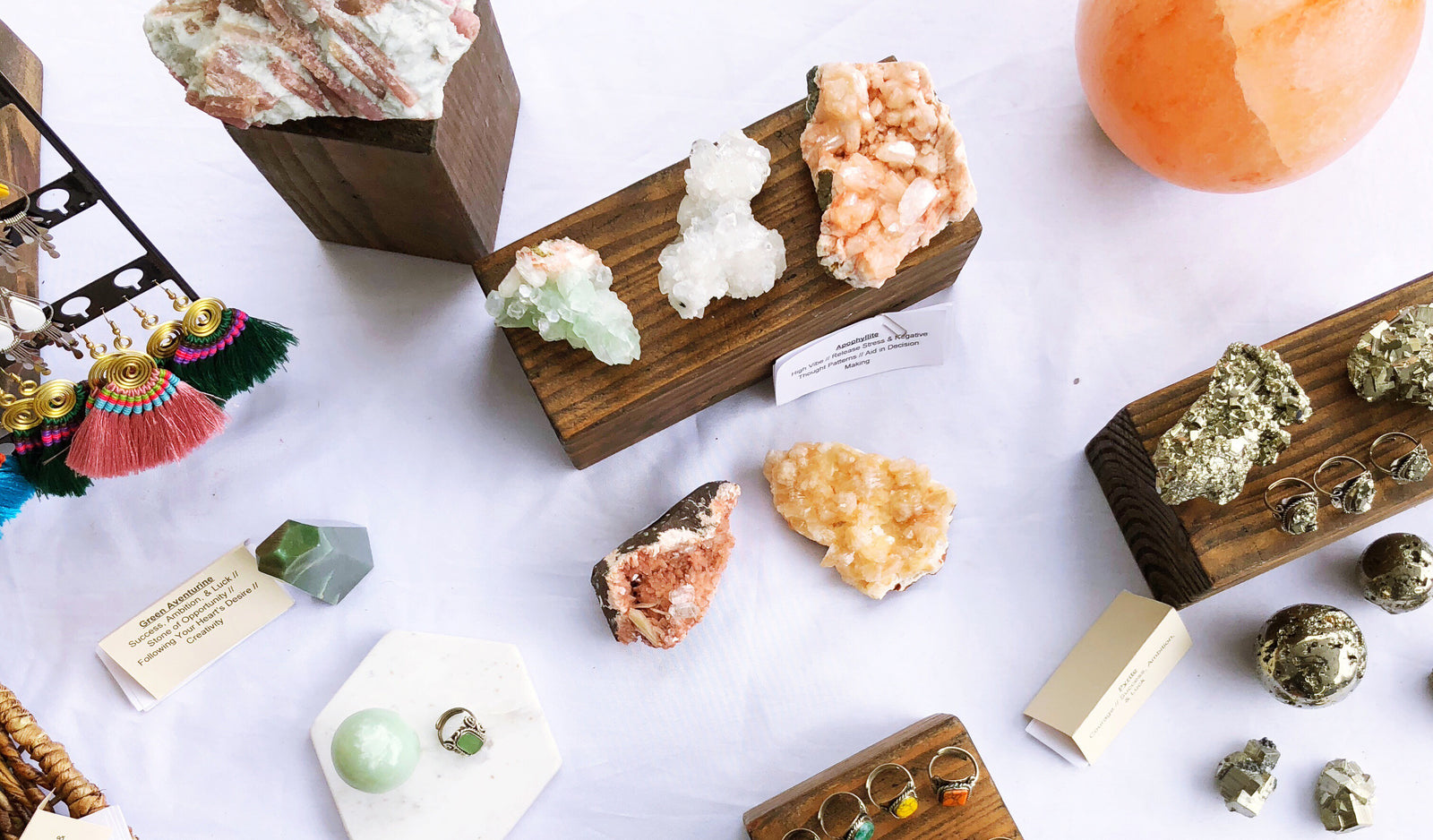 High School graduation is coming up, which means all over the country, young students will be moving into new college dorm rooms and figuring out how to make them their own. 
To help you set up your desired vibe and to relieve some stress(at least in your third of the room), we put together a list of the best crystals for your new dorm!
Pyrite
Its metaphysical properties focus on rebalancing, willpower, and courage, which makes it an ideal stone for students and people under intense circumstances.
Keep it on your desk, carry it in your purse/jacket, or hold it as you meditate. Use this stone to overcome mental fatigue, increase clarity, and encourage your leadership qualities. (Hello finals week!)
Shop for Pyrite or learn more about it here!
Tiger Eye
Tiger Eye promotes and assists with our ability to be confident and in control of our lives. This stone is helpful for people that feel unfocused, drained of self-confidence, and have bad luck trailing them. It will definitely help if you're figuring out your identity.
Shop our Tiger Eye collection or learn more here. 
Black Obsidian
Obsidian repels negativity and gets rid of any unloving thoughts you may be having. Really great if you're working on building your confidence!
Find your own piece of Obsidian or learn more about it here!
Carnelian
Carnelian promotes positivity, self-empowerment, and embracing life, so use it to give you the courage to try new experiences and put yourself out there. Perfect for the huge change in environment and adventures that come with any (good) college experience.
Shop our collection ofCarnelian or learn more about it here!

Zen Gemstone Set 

- Use this set to zone out by adding balance and zen to your crazy life
Make it Happen Spray - Made of 100% all-natural essential oils; this spray is ideal for personal spaces —using this energizing spray to help you focus and wake up your inspiration. Perfect for use during meditation, as a room refresher, a quick spritz at work, or as a personal misting spray.

Money & Abundance Stone Set - Bring on the success! Bring on the cha-ching! Our Abundance Stone Set is a MUST have for those ready to manifest their destiny! It's also a perfect gift for students entering the workforce or someone starting a new job or venture. Our Abundance Stone Set includes Pyrite, Citrine, Yellow Jasper, and Chrysocolla.

Classic Writing Journal - Get inspired to write, create, or illustrate with this beautiful journal! Our beautiful writing journals are made of acid-free, sustainable forest paper and 100% recycled binder boards. With three unique designs to choose from, they make the perfect gift for any new job or student!
Any of these pieces will help you with the turbulent times that comes with starting college, I know I'll be bringing along a few of these when I move this fall!
Let us know which one you think you'll need most down below!
Leave a comment
Comments will be approved before showing up.