How to Throw a Goddess Retreat - Menu Ideas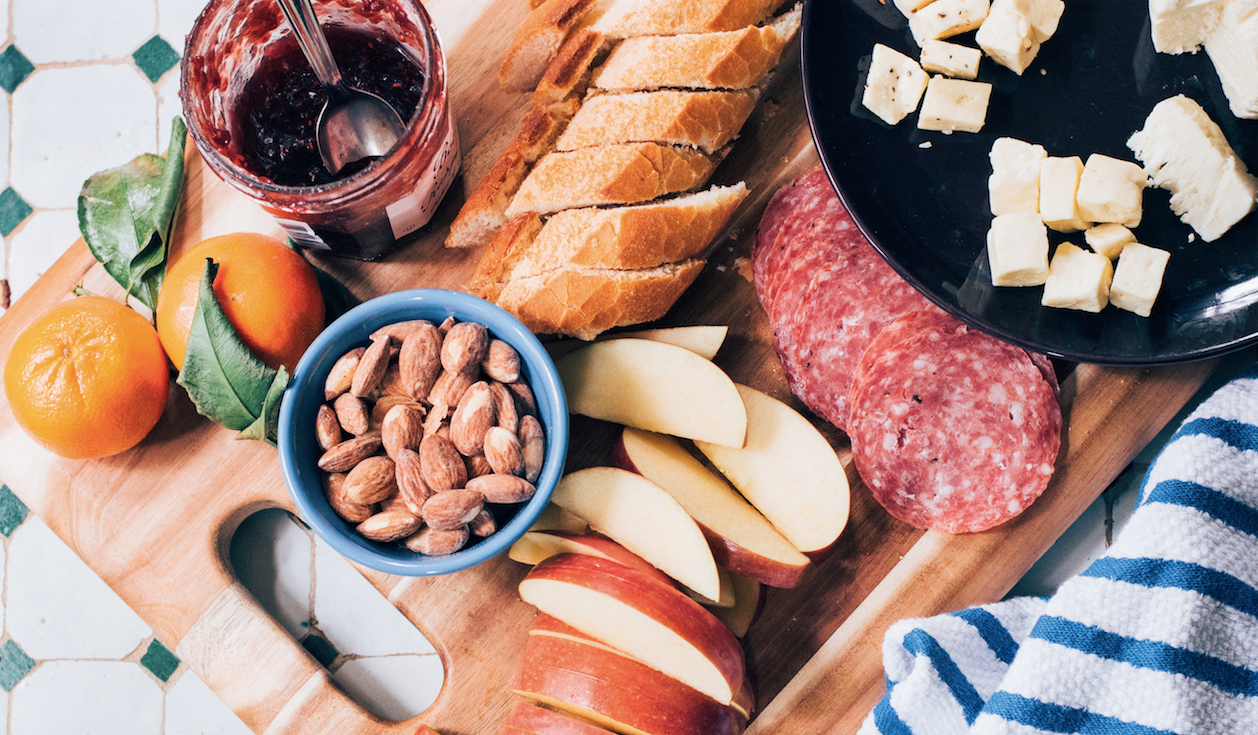 HOT TIP: Goddesses love to eat acai bowls and sip on Aperol Spritz! Yep, LOVE  🙃
Making your menu ahead of time is awesome for a handful of reasons: it allows you to be more present, you'll waste less food, it's easier on your guests, and it streamlines grocery shopping. 
For our latest retreat, fellow goddesses, Nash and Merri, curated our meal plan for the weekend. Every dish was meant to nourish, taste delicious, and be relatively was to make. 
Check out our weekend menu below!
Friday Menu Ideas
Dinner: Order Takeout

Order Thai food → to make it easy!
Or make something easy like gnocchi or this pasta recipe
Make it Easy the First Night & Order Out!
Saturday Menu Ideas
Breakfast:Acai Bowls

Need: Acai packets (available at Trader Joes), chia seed, coconut flakes, hemp seed, flaxseed, granola, strawberries, blueberries, blackberries, & almond butter
Lunch: Salad Bar

Inspiration - Crunchy Tofu Chop
Need: Romaine, arugula, tomatoes, cucumbers, onion, peppers, radish, carrots, barley, cilantro, avocado, baked tofu, croutons
Make your own dressing! Merri made miso thyme and carrot ginger dressing options!
Salad with a View!
Dinner: African Peanut Stew served w/ some sort of grain

Merri had her own special recipe, but we found a similar one online to share with you: African Peanut Stew
Other Ideas
Sunday Menu Ideas
Breakfast: Avocado Toast

Need: Avocado, hummus, salsa, hemp seed, everything seasoning (from Trader Joes - soooooo  good!)
Snacks + Drinks Ideas
Aperol spritz

2 oz Prosecco, 1 1/4 oz Aperol, Splash of Soda water

Veggie + Cheese Plate
Frozen Pizzas (late night snack 🙃)
LaCroix!
Time for a Spritz! 
Leave a comment
Comments will be approved before showing up.