How to Throw a Goddess Retreat - Self-Care Activity Ideas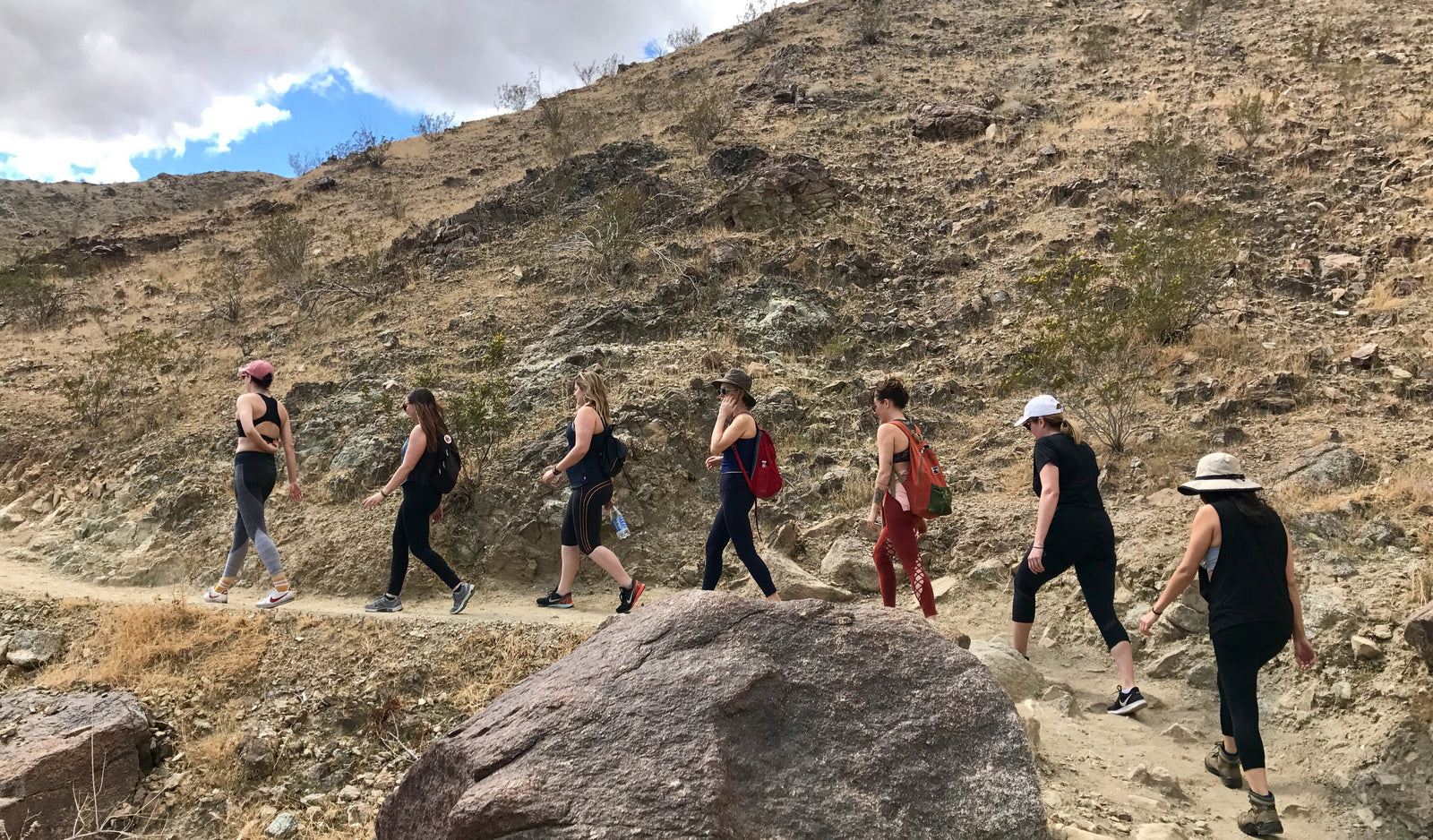 Self-care was top-priority at this year's goddess retreat! This Goddess Retreat blog will cover the self-care activities we did plus a few other ideas that you could incorporate into your next girl's trip!
This year it was apparent to me that all of our fellow goddesses were more comfortable in our womanly skin and open to having more "adult" discussions. All of this allowed us to connect on a deeper level, and it was so amazing to see the crew show up and be willing and able to participate in everything. It brought me so much joy to see the self-care activities play out.
While I was brainstorming about activities, I recognized that some people might not be as into some of the "woo woo" I've gotten into. Because of this, I simply peppered in a few activities throughout the weekend and made sure to let everyone know if someone didn't want to participate... they didn't have to! 
Goodie Bags
We kicked off the weekend by giving everyone a goodie bag!  Party. Self Care. Rest. Repeat. was the theme of the bag.
It included: a Glitter Mask, Black Obsidian Generator, Bath Bomb, Positive Energy Tea, Stationary for our planned self-care activities, and Mini Sage Bundle. 
Some of the items were given to be used over the weekend (***glitter mask duh***), and other things were given to remember the fabulous weekend! 
Goddess Weekend Schedule
Friday Afternoon
Upon Arrival --> Have everyone make an intention for the retreat.

How to execute → write your statement, decorate a notecard, and hang it somewhere visible so you read it every day

Example intentions - less phone, deeper conversations, get to know someone,
Example mantras - I choose to think thoughts that serve me well // I am beautiful // I am worth it // be the energy you want to attract
Devin's Intention for the Retreat
Get Smudged // Smudge Someone - bring some sage and get it smoking! Have people pair up so they can get smudged and also smudge somebody else. I love playing up the idea of giving and receiving something, as well as the idea that everyone will have a fresh mindset and energy field as we head into the special weekend. Not sure how to smudge someone? We got you. Check out this blog.
Evening Gratitude Exercise

Give everyone a piece of paper and have them create a list of 20 things that you're grateful for
If it helps, divide your list into different categories, such as assets (things you own), people (your relationships), qualities (personal qualities and character traits), experiences (places you've visited, and things you've done), and so on.
Saturday AM
10 Min Guided Meditation - Not too long, not too short. 10 mins a good amount of time to shoot for, especially if you have people attending that have never done meditation before.
Go on a Hike! Climbing a mountain together is symbolical and badass! Palm Desert Recommendation - Mike Schuler Trail Hike
Saturday Afternoon
30/45 mins of Self Care - designate a time period where everyone will have a little bit of "me" time! Ideas!

Take a Bath --> every goodie bag included a bath bomb, so this is the activity I encouraged people to do the most. I also brought crystals, candles, dead sea salt, and rose petals so people could deck out their bath however they would like!
Color
Quick Journal Session
Call someone you love
Read a good book
Face mask or hair mask
Bath Bomb + Crystals + Candles - highly recommended!
Saturday PM
Family Style Dinner →

When setting the table, place an index card and pen at each place setting with the following instructions:

Each person writes the name of the person to their left at the top of the card and then writes something about that person for which they are thankful.
The card is passed to the right of the next person can add to the list.
Eventually, each card will make its way around the table.
Take turns reading the thank-you cards aloud after the meal.
Table Setup
Sunday AM
Morning Yoga Session - have a yogi friend lead you through a few sequences or pop on a youtube video!
Want to throw your own Goddess Retreat? Read our full series for ideas on the Itinerary, DIY Facial Bar, and Menu.
2 Responses
Leave a comment
Comments will be approved before showing up.